The Suite
Our boutique 2-Bedroom Suite is the first on-mountain accommodation at Whitewater Ski Resort.
Winter 2023/24 reservations are now open!
The suite has a full kitchen, and can sleep up to 6 people with a queen bed in each of the 2 bedrooms, plus a murphy bunk bed in the common space. Enjoy the outstanding view of Ymir peak from your own private deck and all of the great hiking and biking trails that await you at your doorstep. Then end your adventure-filled day in the mountains getting cozy by the gas fireplace.
Rates are based on double occupancy. The suite must be booked in advance and has a 2-night minimum stay.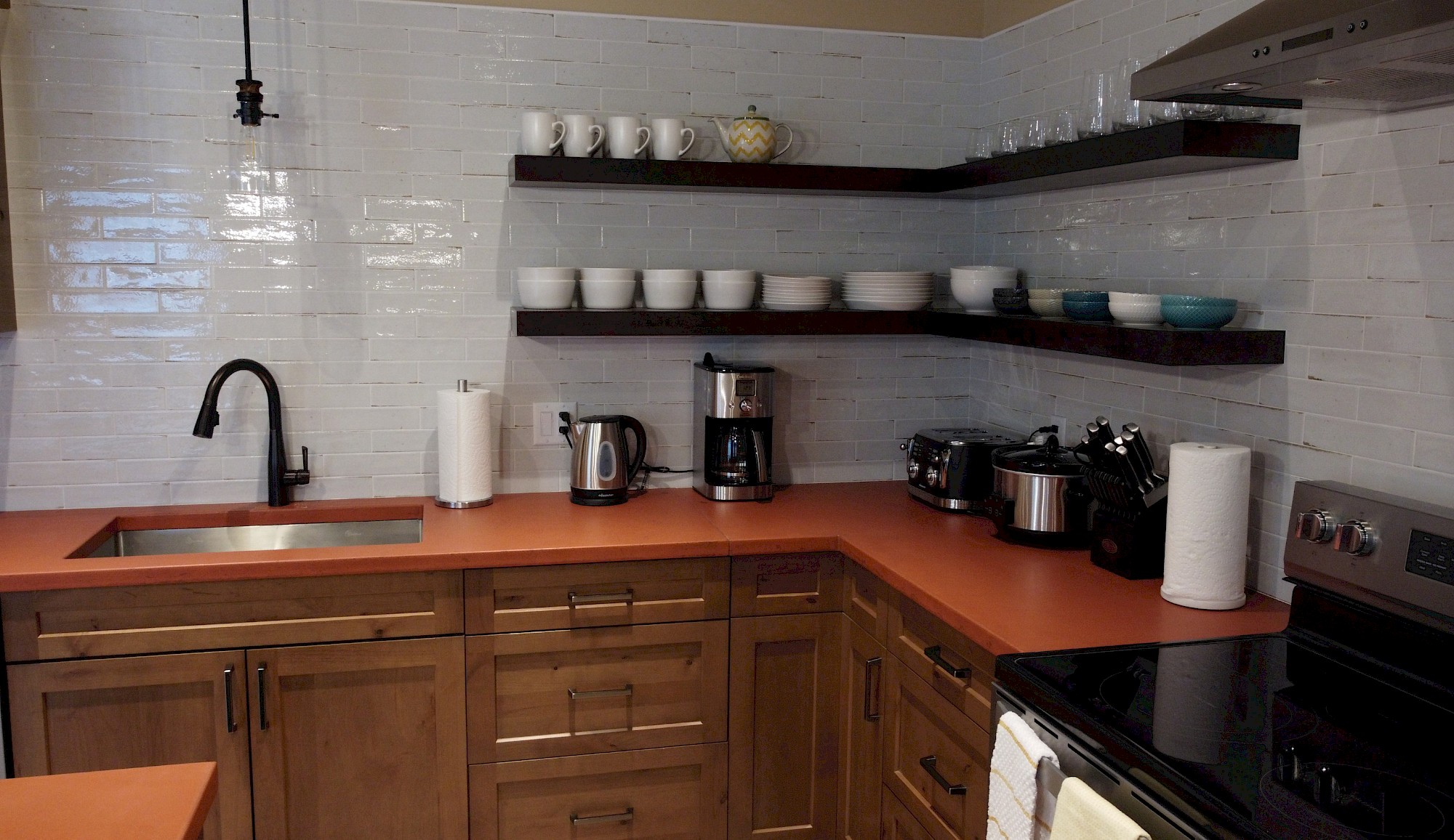 Suite Rules & Regulations
Suite Cancellation Policy
At the time of booking, the Suite at the Hummingbird Lodge requires full payment to confirm the reservation. Payments are non-refundable when cancelled within 30 days of arrival. Cancellations made 31+ days prior to arrival are fully refundable and will be subject to a $10 administration fee.
There is a $4 transaction fee for initial booking. If nights added, pay additional administration fee. The administration fee applies to all changes and cancellations. When a cancellation results in no refund, administration fee is waived. All early departures are subject to the full reservation charge.
The cancellation terms above still apply in the event of unforeseen emergencies including personal health, weather, and COVID-related travel restrictions.