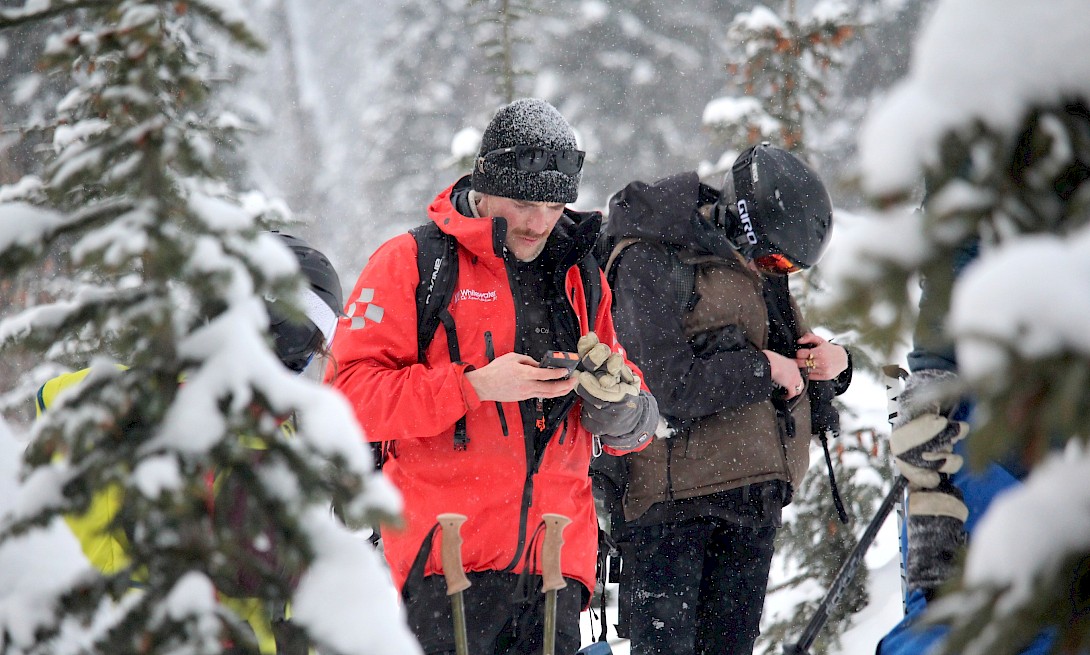 Companion Rescue Skills
Crucial skills that all winter backcountry recreationists need.
Refresh your backcountry knowledge and put your skills to the test.
The goal of every backcountry trip is to avoid being caught in an avalanche. But are you prepared if it happens?
In this one-day course you will recap key learnables from your AST 1 and delve deeper into Companion Rescue Skills. You will learn the latest techniques on how to respond to a backcountry avalanche: step up your transceiver searching skills, learn advanced probing and shovelling techniques and how to deal with complex rescue emergencies from Whitewater's Snow Safety personnel.
Don't get caught out - sharpen your skills and be self-reliant with the Companion Rescue Skills course.
You must have completed Avalanche Skills Training 1 in order to book the Companion Rescue Skills course.
What you'll gain
How to respond safely and efficiently to an avalanche incident;
How to hone your transceiver skills;
How to use your probe effectively;
How to shovel. Learn to organise your group with the most efficient shovelling techniques;
Learn the best methods for finding a victim buried without a transceiver;
How to practice these skills.
Required experience
| | |
| --- | --- |
| Backcountry Knowledge | Some - the only requirement here is that you've completed an AST 1 course. |
| Fitness Level | Some - an average level of fitness is required. |
| Riding Ability | The course stays within the ski area boundary. Any riding ability is welcome. |
| Touring Ability | None - touring is not the focus of this course. |
Course dates
December 17, 2023
8:30am - 4:00pm
$175 + GST
Key information
This is a 1-day course that takes place from 8:30am - 4:00pm, meeting at the Hummingbird Lodge at Whitewater Ski Resort;
Companion Rescue courses require a minimum of 4 participants to proceed. If a course has fewer than 4 participants it will not run and those scheduled to take the course will have the choice of a full refund or to be scheduled at a later date (if available);
All participants in this course must complete the AST Student Release as well as the Whitewater Backcountry Access Waiver on the first day of the course.
Booking information
To book, call (250) 352-6954 or email ;
Lift tickets are included in program prices unless otherwise stated;
Program availability and lesson formats are subject to change;
Lessons must be paid in full at the time of booking;
Taxes are not included in the advertised price and all lessons are subject to 5% GST.
Cancellation policy
Our cancellation policy has changed for the 2023/2024 season
A $25 administration fee will be applied to all cancellations after the time of booking;
If a cancellation is made 30 days or more in advance of the program, you will receive a full refund, less a $25 administration fee;
For cancellations made between 30 and 15 days in advance of the program, 50% of the total program fees will be refunded, less a $25 administration fee;
Cancellations made within 15 days of the program start are not eligible for a refund;
Refunds will not be issued for no-shows.