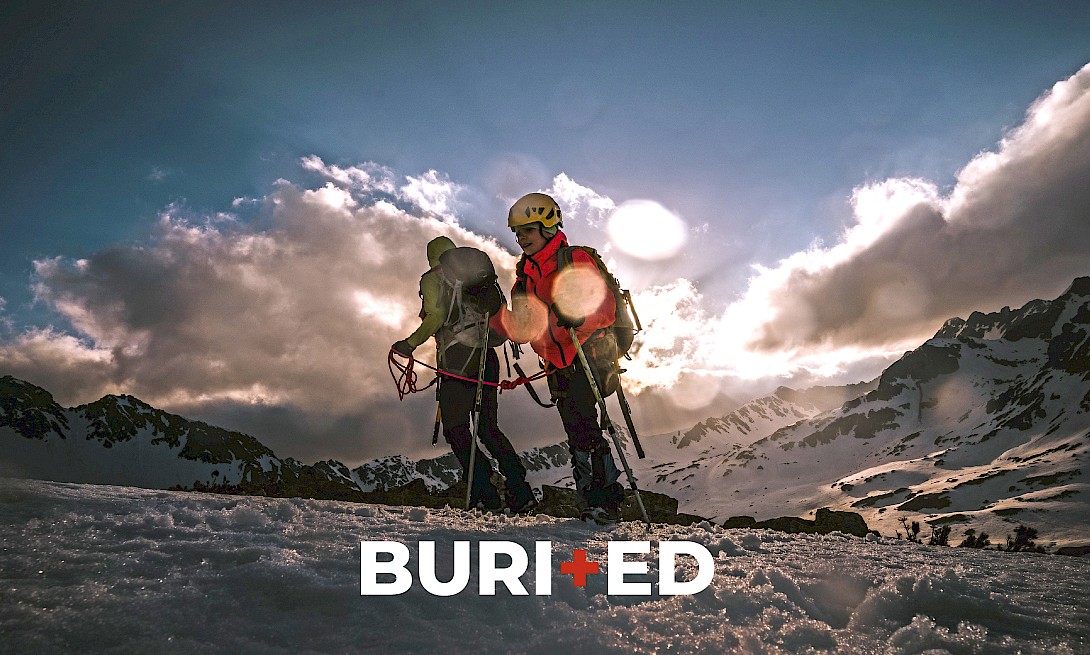 Build Ultimate Rescue Intuition with Educated Decisions
Wilderness First Aid & Companion Rescue Skills
Designed for those with some experience in the backcountry who are looking to upgrade their skills. You will be learning lots fast!
The goal of every backcountry trip is to return home safely. But what if something goes wrong?
We've teamed up with Mountain Med Consulting to offer this new course covering Wilderness First Aid and Avalanche Rescue Skills to get you prepared for your backcountry trips this winter.
In this 3-day course you will learn wilderness first aid skills to help treat injuries that may occur in the backcountry as well as the latest techniques on how to respond to a backcountry avalanche. Then, you'll get to put it all in practice!
After an introduction to general medical concepts and basic life support skills from Mountain Med Consulting, you will work on your transceiver searching skills, learn advanced probing and shovelling techniques, and gain a deeper understanding of how to deal with complex rescue emergencies from Whitewater's own Snow Safety personnel. At the end of the course, you will have the opportunity to practice scenarios to the fullest extent to make sure you feel prepared to respond in the event of an accident.
Wilderness First Aid is the best and most comprehensive course of its kind to offer relevant and realistic first-aid training for seasonal outdoor activities or short-term wilderness endeavours and pursuits. It is targeted at the outdoor enthusiast on day trips or short adventures. The course is taught by professional instructors with significant patient care and backcountry experience.
Participants will receive
Wilderness First Aid - 16 Hour
CPR - A
Avalanche Canada Companion Rescue Skills
Required experience
| | |
| --- | --- |
| Backcountry Knowledge | Some - the only requirement here is that you've completed an AST 1 course! |
| Fitness Level | Some - an average level of fitness is required. |
| Riding Ability | The course stays within the ski area boundary. Any riding ability is welcome. |
| Touring Ability | None - touring is not the focus of this course. |
Course dates
January 26-28, 2024
8:30am - 4:00pm

Pre course reading: approximately 2 hours
$499 + GST
Key information
This is a 3-day course that takes place from 8:30am - 4:00pm. The date listed on the booking calendar is the first day of the course, meeting at the Hummingbird Lodge at Whitewater Ski Resort;
This course requires a minimum of 8 participants to proceed. If a course has fewer than 8 participants it may not run and those scheduled to take the course will have the choice of a full refund or to be scheduled at a later date (if available);
All participants in this course must complete the AST Student Release as well as the Whitewater Backcountry Access Waiver and the Mountain Med Waiver on the first day of the course.
Booking information
To book, call (250) 352-6954 or email ;
Lift tickets are included in program prices unless otherwise stated;
Program availability and lesson formats are subject to change;
Lessons must be paid in full at the time of booking;
Taxes are not included in the advertised price and all lessons are subject to 5% GST.
Cancellation policy
Our cancellation policy has changed for the 2023/2024 season
A $25 administration fee will be applied to all cancellations after the time of booking;
If a cancellation is made 30 days or more in advance of the program, you will receive a full refund, less a $25 administration fee;
For cancellations made between 30 and 15 days in advance of the program, 50% of the total program fees will be refunded, less a $25 administration fee;
Cancellations made within 15 days of the program start are not eligible for a refund;
Refunds will not be issued for no-shows.

In partnership with